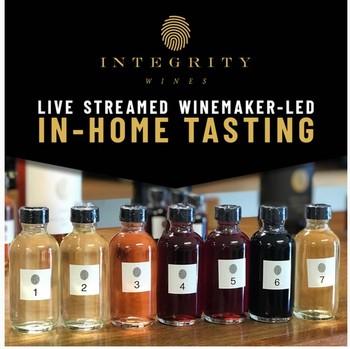 Join us in the safety and convenience of your home/office for a private and intimate tasting Wednesday May 20th from 1:00 to 2:30pm PST. We will share several just released wines and other Library samplings.
Shipment orders must be made in time to allow UPS delivery; minimum 2 days to Southern CA, 1 day to the SF Bay Area.
We promise you will walk away thrilled you came and having learned things about wine you didn't know.
$30.00 per single
$50.00 per couple (Use '2-person' registration link)
Sorry, there is no member discount or free shipping available on this offering - please select the proper box at check-out, pick-up or ship.