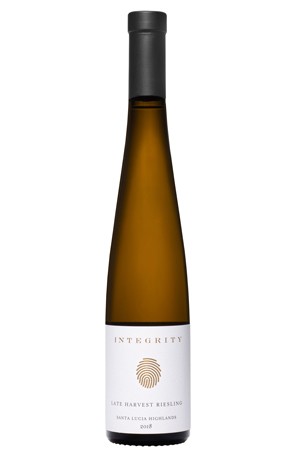 The 2019 Late Harvest Riesling is straw in color with a brilliant translucent rim. Medium-bodied and semi-sweet without feeling weighty, with aromas of candied citrus, fresh jasmine, hints of lychee and quince, with flavors of ripe apricot, orange blossom honey, essence of ginger and rosemary. This wine has balanced acidity. Great pairing for Asian or Latin foods with spice and some heat. Perfect with a cheese plate featuring strong cheddar, stilton or gorgonzola to finish your day!
Wine Specs
Harvest Date
November 9, 2019
Aging
6 months Stainless Steel
Bottling Date
May 31, 2020
Wine Profile
Winemaker Notes
Handpicked, hand-sorted and then the grapes are destemmed and crushed and allowed to have a modest cold soak with skin contact, which adds to the depth of this wine. Fermentation occurred very slowly over 32 days and was arrested when we hit the intended residual sugar. The more arid 2019 season provided less botrytis than the previous vintage, but the character of the vineyard and its location support a delicious Riesling. This wine will develop for 5 to 10 years or more.
Food Pairing Notes
This wine will go well with a broad range of foods and pair really well with spicier dishes and strong cheeses such as gorgonzola or a strong cheddar.