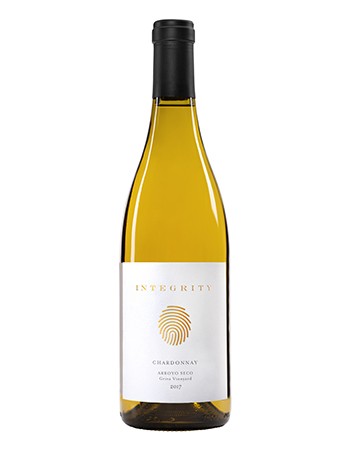 Offers an expressive mix of aromas of pear, lychee, and honeysuckle, with hints of toasted hazelnuts. Rich and creamy mouthfeel up front, and then an explosion of bright acidity of yellow grapefruit and tangerine, which finishes with wonderful integrated notes of riverbed stones and salinity, fairly dry on the finish.
Wine Specs
Harvest Date
September 26, 2019
Aging
6 months 100% French oak 15% new barrels
Bottling Date
May 31, 2020
Wine Profile
Vineyard Notes
The bed of the Arroyo Seco River which predominately exists as a dry riverbed alluvial mixed with fertile Salinas Valley soils creates an amazing foundation for these vines. Its location in the very southwest of Salinas Valley at the entrance of the Arroyo Seco Canyon provides consistent heat and evening maritime cooling which influences a longer yet intense growing season. The earthy notes are a result of this unique soil and climate conditions.
Winemaker Notes
The style goal is a Chablis style Chardonnay. Emphasis on 'style', as we are obviously not in that place. Our translation of this is: zero to very low oak, crispness from high acidity, an attempt to capture and highlight minerality and flint, and the absence of butteryness from a malolactic fermentation. In 2019 we included one new barrel brought in specifically from the Vosges forest in France. The typical aspects of Chardonnay winemaking are restrained while the crisp acidity and mineral notes comes forward. I love minerality and flinty wine without the oak shrouding it. -Mark H.
Food Pairing Notes
This versatile Chardonnay would do well on its own as an apéritif, but also complements grilled chicken and vegetables, seafood, savory quiche, and fresh bread and butter. -Jillian R.