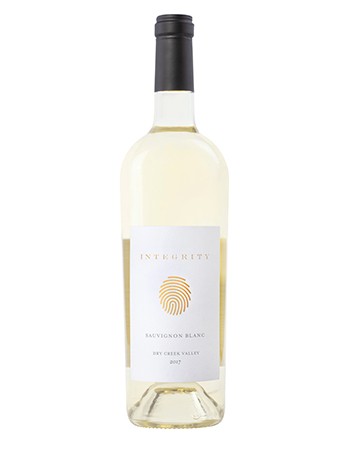 Wine Specs
Harvest Date
August 28, 2017
Bottling Date
April 22, 2018
Wine Profile
Tasting Notes
The 2017 Dry Creek Sauvignon Blanc is refreshing and zippy with a crisp, lingering acidity. Straw in color with glints of gold, this wine is full of citrusy grapefruit pith and lemon aromas, along with hints of Anaheim pepper and fresh herbs. On the palate, tart lemon rind and barely ripe grapefruit are dominant along with a bit of lemongrass.
Vineyard Notes
Sauvignon Blanc Musqué clone that thrives in the Dry Creek Valley. The Tzabaco Vineyard is very well established and an impeccably managed vineyard. Cultivation practices are extraordinary. In 2017 an August heat spell threatened harvest timing; however, the grapes were harvested at the perfect time. Handpicked early on a cool morning to minimize heat impact during transportation to the winery, which matters given this is our farthest-traveled fruit.
Production Notes
Grapes were processed on arrival by whole cluster pressing. The juice was transferred to stainless tanks and chilled and allowed to settle, clarifying for 48 hours. The clear juice was racked off the solids and transferred to ferment in 2 lots, with two different yeast protocols. Our yield was higher than expected and there was extra juice that didn't fit in tanks and we chose to experiment with barrel fermenting the balance in white French Oak barrels. The wines yielded from the 3 lots were distinct in their aroma and flavor profile. These differences were noted and then all the lots were blended and returned to stainless for cellar aging, cold stabilization, and settling. One characteristic of the wine was quite intense, the citrus zest/capsaicin, which we moderated through fining. We removed 1 part per billion of the suspected element and that made the difference! After fining, the wine was filtered just prior to bottling.
Winemaker Notes
The goal with the 2017 vintage was to create more of the New Zealand style characters of a Sauvignon Blanc that I particularly favor. One of the ways we sought to accomplish this was using a yeast on half the lot that is known for supporting that outcome. In the meantime, we kept the other lot with the yeast used for previous vintages so as not to stray too far. The biggest surprise was how much the barrel-fermented portion significantly impacted our intention. Luck works in your favor when you live right, I suppose. Sauvignon Blanc gets its distinct character from unique compounds natural to the process. Not subtle, too much of a good thing became a flaw and became unpleasant. We experimented with a variety of natural fining agents and selected the most effective one that kept the original intent of the wine in place. I think the 2017 is an interesting expression of the varietal and has strong appeal to Sauvignon Blanc lovers and is one of my favorite wines to make and drink as well.
Food Pairing Notes
Pairs well with goat cheese, grilled white fish and shrimp, pasta primavera, and spring vegetables.