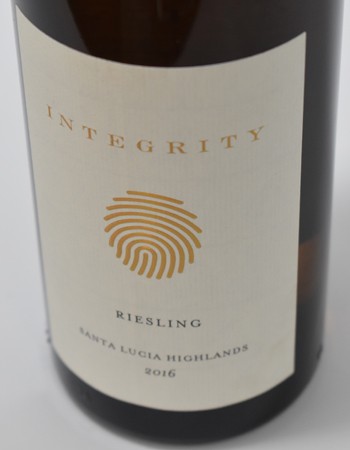 Wine Specs
Harvest Date
September 5 & 10, 2016
Bottling Date
April 17, 2017
Wine Profile
Tasting Notes
Pale straw in color. Honeysuckle and citrus up front. Additional notes of Meyer lemon and white peach. Pair with Asian, spicier foods, cakes and light desserts.
Vineyard Notes
La Estancia Vineyards in the Santa Lucia Highlands. Hand picked and selected from 5 different blocks.
Production Notes
The winemaking intention was to have a Riesling that was just very slightly off-dry. The wines acidity to be balanced by a hint of residual sugar. Rieslings I personally lean toward (typically from Mosel, Germany) are made in this style.
Winemaker Notes
This was the only lot of grapes we as a staff picked ourself in 2016. We got the opportunity to pick fruit from 4 distinct blocks. After pressing the first lot, the resultant juice was a little more 'green' than we would have liked, high acidity and not quite ripe. We asked to go back for some riper fruit and we did 5 days later and got to pick the next lot from an area surrounding a large oak grove. I noticed the leaves on the vines in this area were more golden-yellow, and the fruit was also more golden. We asked and got to pick fruit only from the perimeter of this grove. The resulting fruit though statistically only slightly more ripe had an entirely different flavor profile. The 'oak grove' put strain on those vines, battling for water. Made for much more interesting fruit. During fermentation, both lots gave off an amazingly strong Jolly Rancher Green Apple Candy aroma, and I was worried I had screwed this wine up. Fortunately that aroma gave way to a much more complex set of aromas which we get to enjoy. The two lots were pressed, fermented and aged separately, and integrated about 1 month prior to bottling. This wine is drinkable now, and will likely develop with age, perhaps over 10-12 years. - Mark Hoover, Nov. 2017